After receiving the Dagger of Time, Prince Dustan accidentally dropped the instruction book, thus malfunctioning the sands and instead of turning back time, sent him to a different dimension ....and Altair is none to pleased to see him!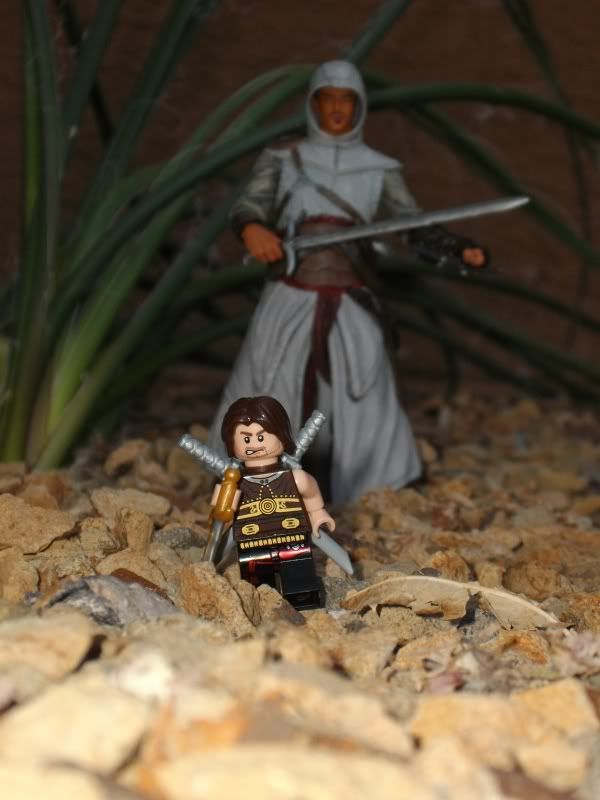 I'll put my money on Altair winning this fight....
Prince Dustan is from the "Lego Prince of Persia" sets based off the movie.
Altair is from the videogame "Assassin's Creed".